Green power for your vehicle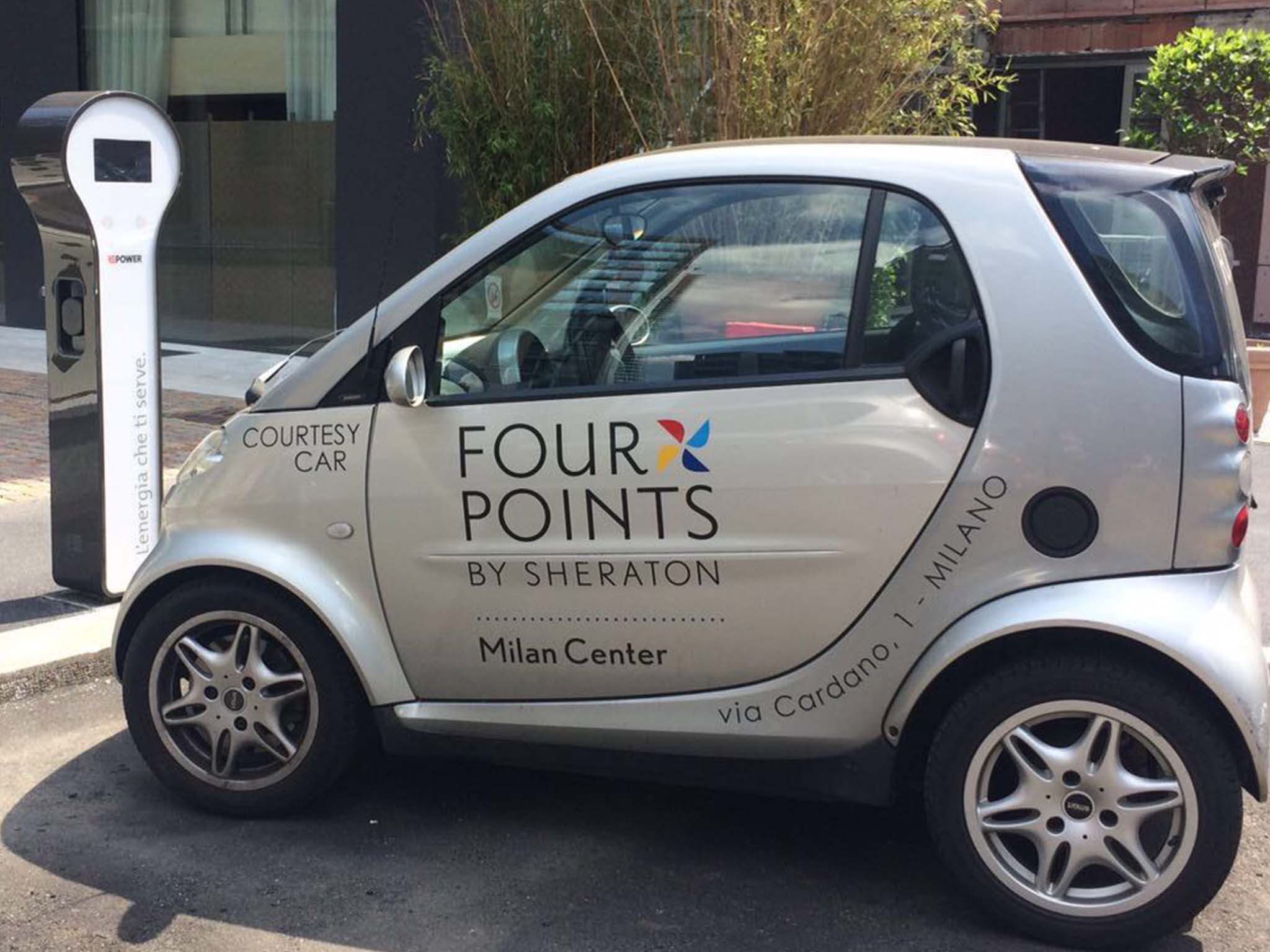 Four Points by Sheraton Milan Center, constantly involved in green initiatives, offers to its Guests as well as to all the other people, the possibility to power their electric vehicle. The hotel provides indeed four electric vehicle charging stations, two for a standard charge and the other two ones for a fast charge, to be used for bikes, motorbikes or cars.
It will take from six to eight hours to power your electric vehicle using the standard charge, while less that one hour will be required using the fast charge.
Everyone can charge an electric bike, a motorbike or a car, everyone can be green.
Green features
Since 2010, the Italian multiservice compagny A2A, has created and has been developing a dense network of electric vehicle charging stations, that use renewable energy.
Running on clean energy sources, electric vehicles are silent and eco-friendly and their use reduces the noise pollution, eliminates the CO2 emissions and has a positive impact for a green climate and a stable and healthier environment.
Discover Milan and explore its surroundings