Make a Green Choice.
One night can mean significant savings.
The Four Points Milan Hotel is proudly giving you the opportunity to Make A Green Choice by allowing you the option to conserve water, electricity, gas and chemicals. As part of our green initiatives program, we are offering a 5€ voucher to our Nectare restaurant or 250Starwood Preferred Guest® Starpoints awarded at checkout for each night you decline housekeeping (except day of departure).


Conserving water, energy and other resources is rewarding for you and great for the environment. Did you know that it takes an average of 30 gallons of water to wash the sheets and towels in your guestroom? Expanded to doing that every day for a full year, that's enough water to fill the average family swimming pool!
See what a difference a night can make!
Save water
186.2 L*
186.2 liters is 787 cups, enough for 1 person to drink almost 2 cups per day for a year.
Save electricity
0.19 KWH*
That's enough to run an Energy Star-rated laptop for 10 hours.
Save natural gas
26,376 kilojoules*
Enough energy to heat a 37 square meter room at 21°C for 4 hours - when it's 12°C outside.
Save chemicals
207 mL*
Fewer chemicals equals less toxicity in the environment. And that's good for everyone.
*All amounts estimated based on average guestroom size and materials usage.
Starwood Program 30:20 by 20, which started in 2008 sets the goal to reduce our energy consumption by 30% and our water consumption by 20% until 2020. All Starwood hotels and resorts worldwide have committed to this program. At Four Points by Sheraton Milan Center, our associates are leading the way in reducing out carbon footprint and we contribute to sustainability and environment protection with the following initiatives:
Water conservation
Implementation of water-saving taps in public toilets, kitchen and bar
Smart irrigation practices
Regular preventive maintenance
Energy efficiency
High-efficiency lighting in guest rooms
High-efficiency lighting in public areas
Movement detectors
Change to LED lighting in the hotel corridors as well as in public areas
Recycling
Organic waste composting
Shower gel and shampoo in refillable dispensers
Elimination of Styrofoam packaging
Alternatives to plastic bottled water
Amenity management
Certifications
Four Points by Sheraton Milan Center has achieved an important recognition regarding green energy used in the hotel: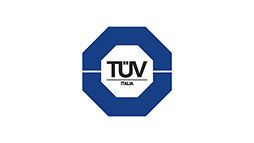 Meeting planning
Paperless booking and meeting planning with electronic booking programs, e-response template and offers as well as the electronic sending of contracts as well as food and beverage suggestions
With our tool StarGroups meeting planners can create an individual website with an own URL for their event. Meeting attendants can book their rooms easily and environmentally friendly as well as get additional information on this website
Clutter Free Meetings include streamlined stations that provide paper, pens, glasses, water and other thoughtful touches, keeping the main work area uncluttered and organized
Our Sustaianable Meeting Package meets the needs of our customers, while reducing the impact of our business on the environment. We are excited to highlight our Sustainable Meeting Package, which integrate environmental and social responsibility into the meeting process
Sustainability activities
When checking out one US-Dollar can be donated to our partner UNICEF. This donation is voluntary. Thus, Starwood Hotels & Resorts and UNICEF want to create a better future for children – since 1995 more than US$ 25 million have been raised
Guests get a 5€ voucher per stay for our bar, can donate 2,5€ per night to UNICEF or earn 250 Starwood Preferred Guest Starpoints® for each night they decline housekeeping services in their hotel room and consequently support the local environmental initiatives of the hotel
At Four Points by Sheraton, the wellbeing and comfort of our guests and associates are important to us. So we're proud to announce this hotel is now 100% smoke-free. Call it our version of the clean air act
Associate trainings in different areas, e.g. Sustainability, complaint management and First Aid
Security and health protection trainings for our associates
Food & Beverage
Local and regional producers and seasonal food.